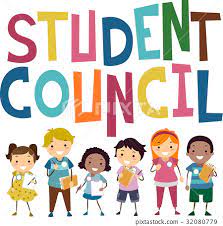 TMS Student Council
President: Sophie Martinez
Vice President: Cooper Peck
President: Sadie Sorensen
Vice President: Jacob Reed
Thatcher Middle Student Council works hard to provide activities and opportunities to our middle school students.
The student council meets every other Friday or as needed to discuss matters of our school. The student council works
really hard to plan and execute activities that their classmates and other clubs request.
The purpose of student council is:
To develop positive attitudes and to practice good citizenship.
To promote harmonious relations throughout the entire school.
To improve student/faculty relationships.
To improve school morale and general welfare.
To provide a forum for student expression.
To plan special events or projects.