Weekly Events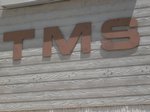 ---
Events for the Week of March 1st:
March 1st: Wrestling at Benson 4pm
March 2nd: Wrestling vs Safford 4pm
March 3rd: Choir concert 7th grade @ 5:30 8th grade @ 6:30 in the Cafeteria.
4 guest per student, mask must be worn!
All sporting events are now allowing 4 people per athlete, mask must be worn still.