Courses Taught:
Lifeskills/ Vocal Music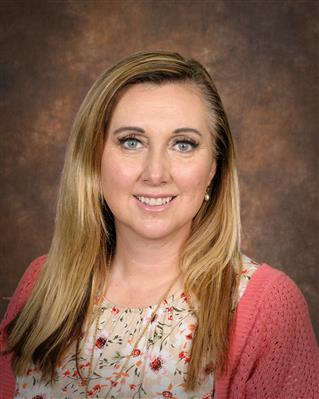 I first received a AA degree in Music from EAC.
I next attended BYU where I received a bachelor's degree in Music Education.
I am currently working on my master's in Education from NAU with music classes online at UF.
I also have done numerous training in solfege through Kodaly instruction and instrumental training with a focus on stringed instruments. A highlight for me was when I attended Villanova University and received training from a Julliard instructor on beginning Cello.
I began teaching music lessons in High School and continued this up to the present day. My first job in education was teaching the Orchestra fifth grade through High School for the Safford School District. I taught there from 2008 -2011. I then moved to Thatcher and taught the kindergarten through third grade music from 2011-2013. I took a year leave and returned to the school district to the position I currently hold teaching the 4th grade through 6th grade general music and the 7th and 8th grade choir. This year I will be focusing on choir and drama at the middle school.
I have other personal experiences that qualify me for teaching music at this level. This includes the fact I have played piano and violin beginning in first grade. I participated in school in orchestra choir and band all through school. I learned the flute in JH and HS from St. Johns going to competitions and camps. I also received vocal training and attended regionals for voice and violin. After High School I learned the guitar, beginning harp, cello, viola, bass and received vocal instruction using Kodaly and solfege training as my background. I continue and will always continue to explore new ways of teaching especially in vocal development.
I grew up in St. Johns, Arizona where I pursued everything I could. I was highly involved in sports, basketball being my favorite. I also did every musical thing I could including Band, Choir, Orchestra. I also loved and still love composing music and using music to create new ideas and to express myself. I graduated with honors and enjoyed attending EAC on scholarship which allowed me to enjoy all aspects of the school. I met my husband there. We left to Utah to attend BYU. We have 6 beautiful children who attend the Thatcher School District.
I love working where my children go to school in a field that has so much influence over the way children feel about themselves. I still enjoy sports, crocheting, writing music and short stories. Mostly however I spend my time away from work supporting my children in their pursuits.
My Favorite Quote is: "Life is a Song, Love is the Music!"
My Favorite Song is: "Can't Help Falling in Love" by Elvis Presley and "Savior Redeemer of my Soul"
Best time to reach me during my prep hour from 1:00-1:40